Struggling to know who to work with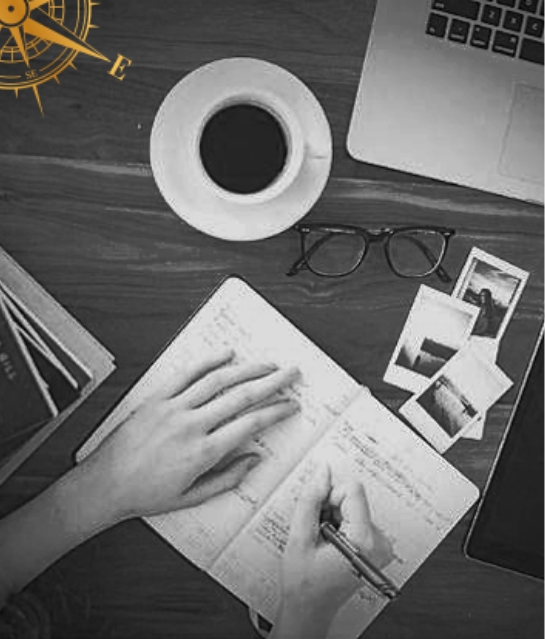 Let's talk business.
I had a client this week focused on what their niche was in business and struggled to make a decision.
So let's deep dive down the rabbit hole of specialising.
Specialising makes you unique and essentially stand out like a familiar face among a crowd of strangers in the marketplace.
There are so many options, how do you make such a big decision?
Choosing a niche might be similar to having a favourite meal out. There are so many options, breakfast, lunch, dinner, a snack or even dessert. But we all know which category our favourite meal falls under.
And choosing might boil down to a few options. But in the end, if it was our last meal on earth, we know which one we would choose (apple crumble for me!).
If only it would be that simple?
As you grow and change, so will your niche. Because you're growing with knowledge and wisdom to share, you're refining what you know and getting clearer on your specialty.
You're also evolving as an individual too. So what you are interested in, who you love to serve, what you are challenged by will change too.
It's not the choice you make that is important.
It's making a choice that is important.
We forget that inaction costs.
So what prevents you from really knowing what your specialty is?
If we dig deeper, which is what we love doing at Maximum Growth Classes, there are a few problems under the problem.
Imposter syndrome is real.

One client described the decision to niche that no matter what decision they make, they perceived to be an imposter. Their voice shakes as they speak. Their head spins with thoughts of who they think they should be.

It is common for people at the beginning of any business journey or speciality to not know enough. And that imposter syndrome is an opportunity for you to reconcile the need to know more and love not knowing everything.

My decision will be judged.

When working with one client in the Business Membership, they shared that they were compared to a simbling. There was a lot of competition that was created between the two of them.

So when someone brings up something perceived negative about them, it hits me hard. They described it as like a punch in the chest. So they are avoiding making a decision to avoid being judged.

What if I make the "wrong" choice?

This is a big one. The decision seems final. Who are you going to serve forever and ever and ever. Amen.

But let me say again

It's not the choice you make that is important.

It's making a choice that is important.

We forget that inaction costs. 

There is no wrong or right, just a decision you feel certain about.

Follow your intuition, and allow that to be your guide, not your head, not your market, or your social media posts.

​​​​​​​Your intuition can only be heard when you are being yourself, and in moments of quiet.
So what do you do then to define your speciality?
First, like Bridget shared in our Business class this week who shared a quote from Tony Robbin's, "Find yourself in the service of others"
Just love serving. See that as your broader specialty.
And allow the niche to reveal itself as you serve.
And once you know your niche, and you have some traction in your business, come and join Maximum Growth Business Membership. It is all the mindset tools you need to accelerate your growth personally and professionally.
In service of you,
Leadership Coach & Master Certified Demartini Method Facilitator
BAppSoSc (Counselling)
Maximum Growth
One on one & group coaching available
Helping leaders to level up using a transformational mindset work.
---