MAJOR Transformation in just  10 SESSIONS – this is how one MG member did it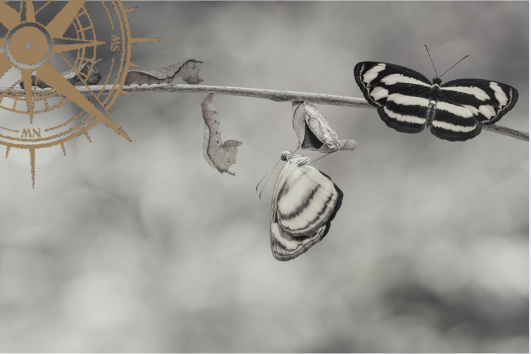 I hear many people say, 'I feel depressed, anxious, frustrated, or I can't stop the grief… and I want these feelings to GO AWAY'! 
In 2016, I had a client who felt she was a domestic violence victim. She found me because she wanted to spend the rest of her life not in fear or anxiety but with clarity and purpose. 
It was a tough call for her to make. (She recently told me that at the time, she was broke but knew something had to change). But we got to work. 
She had grief about the broken marriage, low self-worth due to the constant judgement and questioning of her reality, and resentment as she was left with a 6-day-old baby with no financial support. 
She wanted these feelings to magically disappear, so she could feel positive, be a great mum and move forward with life. 
Oh – and she had never done the Demartini Method before (never actually heard of it – she was referred by her friend). 
As you know, I love a challenge. 
We had 10 sessions together, and the change was remarkable. 
I asked quality questions tailored to her situation, which guided her through the Demartini Method. Each session realigned her thoughts toward a particular incident. 
But, then another distracting emotion would pop up. We would then master that. Each time, gratitude would pour out. 
Like an onion, we peeled back the layers to get to the root of the cause.
Then something inside her clicked.
 
After the sessions, she said the weight from her shoulders had lifted. She felt lighter. And she wept. Not only was she accepting and grateful for her experience, but she felt grounded within her mind to firmly stand her ground, so her ex (and her emotions) would not dictate the rest of her life. 
She felt free to pursue her destiny. 
A year later, she reached out again. This time, it was on starting a new business. While raising a little girl, she wanted to be self-employed but had the fear of not making enough money or not being of value. 
During this time, I had just created Maximum Growth Academy. She was one of the first ones to have signed up (talk about timing!). The first year of Maximum Growth was just focused on Mindset Classes. 
Within that first year, as a self-employed person looking after a toddler full-time, she was making the equivalent of her salary before she became pregnant (about 60K in Australia). 
But she still wanted to push the boundaries. 
In the second year of Maximum Growth Academy, I introduced Business Classes. 
She had no hesitation in joining. 
Within that second year, she doubled her income.
And the best bit? She hasn't stopped. She is still in Maximum Growth Business Class, leveling up. 
She has a six-figure company. Works when she wants. Has the time for her family. And has the ability to pick and choose clients that she connects with and value her offering (because you don't want to attract clients that suck the energy out of you!).
But there's more. 
Due to her domestic violence experience, she now has a Facebook Group with over 300 local women in different stages of violent relationships that she now helps, empowers, and guides on how to stand their ground.  
Just like she did. 
This is her way of giving back to the world (and her business gives her the freedom to do so). 
The ripple effect is real.
 
The transformation is real.
 
Smashing through growth ceilings is continuous. 
And I love that. 
This is just one of many examples of what happens when you commit. 
It's more than just the method, it's the support and the camaraderie of being surrounded by your peers. You have no choice but to level up alongside them.
Are you ready to be free from triggers and level up? 
Tanya x
Leadership Coach & Master Certified Demartini Method Facilitator
BAppSoSc (Counselling)
---